Goodreads: Click here to add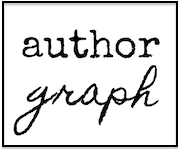 Buy Links
Amazon / Amazon Paperback /Barnes and Noble Paperback / Your local bookstore
Lana Crewe is a strong, fiercely driven seventeen year old living in a village ruled by fear. With their king and queen both dead, strife and division have taken hold. Ruthlessly attacked by an Order called Talons, Lana's father is fatally stabbed. Before he dies, he imparts upon Lana a directive to save the statue of Saint Peter, and tells her that the queen yet lives. Now it is up to Lana to unravel the mystery of Saint Peter and bring an end to all of the war by finding the queen.
A medieval tale of hope and mystery, The Last Order takes upper teenage angst and spins it on its head. You'll be gripping this book as hard as it will be gripping you.
Transforming gypsies into knights, she will inspire a kingdom to rise
"The fighting scenes are exciting and fast, getting readers' adrenaline pumping early in the book. As the lead character, Lana has the qualities and flaws that make her easily relatable. Accompanied by a man named Silas to fulfill her mission, she meets a group of gypsy women, and readers will love this eclectic group of characters. Reforming them into knights of The Last Order, Lana has to make sure that her group survives their ordeals.
"Caldwell successfully delivers a YA novel that is action-packed and substantial in terms of characterization. The story lives up to its thrilling premise. As an avid chess player, I love how the concept of the game is imprinted in the storytelling." – Lit Amri for Readers' Favorite
"A very original plot with some strong characters that will keep the readers glued to the book." -Mamta Madhavan for Readers' Favorite